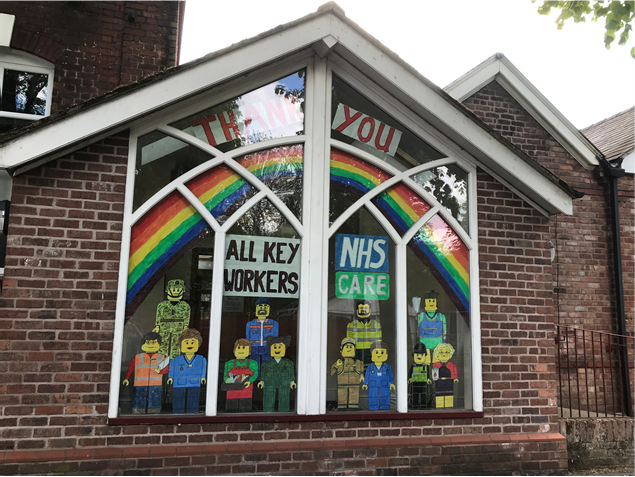 Thanks to everyone
The windows of Latchford Baptist Church in Warrington capture the feelings of NWBA churches across our region as we express our thanks to key-workers, pray for their protection and safety, and pray for all those bereaved and affected by COVID-19


News from the North Western Baptist Association


Sharing our Story
We regularly feature stories from our churches and are particularly keen to hear and share of how churches are supporting each other and their local community in these unusual times. This week you can find our more about Emmanuel Baptist Church - Netherton -
click here
to find out more
Home Mission Support 2021
This is the time of year when the process of Home Mission application would normally be well under way. We recognise that circumstances have significantly changed in recent weeks. If you are likely to need help and have not applied before please contact Jonathan Boyers or email NWBA as soon as possible . If you currently receive a grant and are not yet engaged in applying for next year, please contact us as soon as possible. We recognise the current difficulties faced by many churches, but if you are in a position to support Home Mission, please be generous in supporting those churches who have been adversely affected.


Gathering to Worship - Sunday 12th July
Our latest Sunday service can be accessed
via this link
. Our latest midweek reflection for personal and small group use is available now.
Click here
for our reflections page. We continue to put together other resources on our
YouTube channel
which you are welcome to access and use.