Cofee Cake and Conversation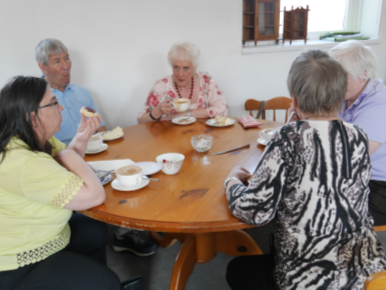 We are delighted to announce the opening of Ebenezer's Coffee shop, a Fresh Expression of church community in the refurbished chapel at Billington in the Ribble valley. With stunning views across the Lancashire hills, great coffee and a warm welcome, it is already proving to be a popular feature of the local community. If you are visiting the area or are out for a drive in Lancashire, why not add Ebenezer's to your itinery?
Ebenezers is open most daytimes Tuesday to Saturday.
click here to find out more